Offer Clients a 30%

Larger Death Benefit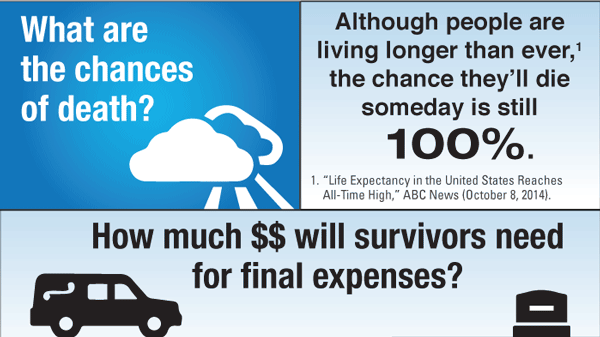 The average funeral costs $7,000–$10,000.





Source: "How Much Does the Average Funeral Cost?" Parting.com (January 24, 2016).
Calculate your client's
death benefit today.
Heritage Maximizer enhanced death benefit rider (Policy Series 2180) and LibertyMark 7, 10, 10 LT, SE 7, SE 10, SE 10 LT (Policy Series 411/4182) single premium deferred fixed indexed annuities are underwritten by Americo Financial Life and Annuity Insurance Company (Americo), Kansas City, MO, and may vary in accordance with state laws. Some products and benefits may not be available in all states. Certain restrictions and variations apply. Consult contract and riders for all limitations and exclusions. Legacy Marketing Group® and the licensed insurance agent/agency shown on this ad are independent, authorized agents/agencies of Americo.
| | |
| --- | --- |
| * | Heritage Maximizer is not life insurance. Benefits may have tax consequences. Maximum issue age is 75. Once elected, Heritage Maximizer may not be cancelled. |
AF1175v0516_DMI
14-681-9 (09/16)
FOR AGENT USE ONLY. NOT FOR USE WITH CONSUMERS.
If you are having difficulty viewing this e-mail, click here.